The long-awaited 2019 China International Public Safety Expo was held in Shenzhen Convention and Exhibition Center. Security enterprises from all over the world gathered together, and all kinds of new technologies and new products competed with each other. On the first day of the exhibition, the CPSE Anbo Association Organizing Committee held a feast at the Greater China Hotel to join hands with security personnel to sort out the 30-year development of CPSE Expo, to inventory 30 years of technological innovations, and to select a number of outstanding contributions to the development of CPSE. Outstanding figures and outstanding companies pay tribute to industry leaders, pioneers and innovators, and witness the 30 years of glory and dreams of CPSE! Weiguan Vision won two awards, and Weiguan Vision was honored as a tribute to the 30-year Innovation of Top 100 Enterprises of CPSE. The Chairman of Weiguan Vision, Long Yiping, was honored as a tribute to the 30-year meritorious CPSE.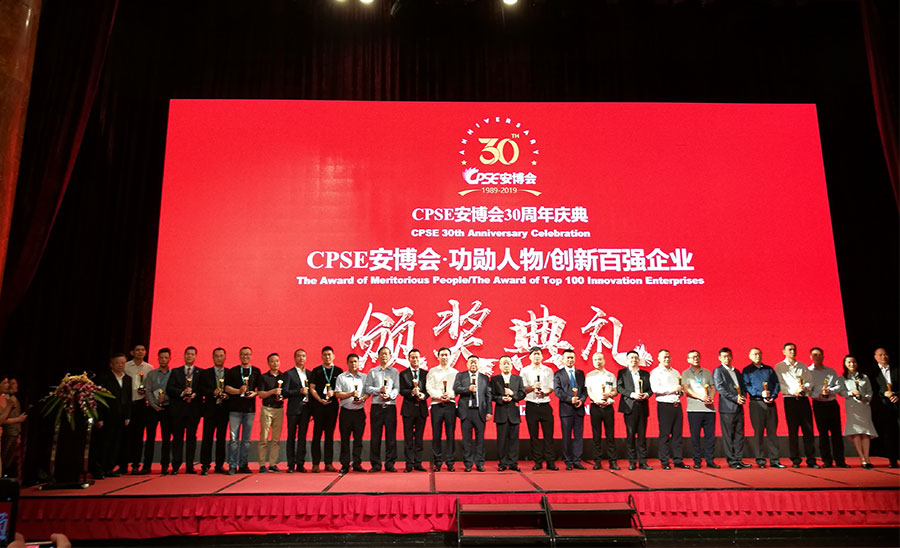 CPSE AMB 30th Anniversary Awards Evening
The CPSE AMB has celebrated its 30th anniversary. The VIP Crown has also been with the CPSE AMB for 20 years. With its professional qualifications, it has presented the world with a wide range of security products and superior technical strength in Shenzhen.
At the 2019 AMB Expo, Weiguan Vision and Media's visual information solutions were unveiled. With the tremendous changes in the media development environment, Weiguan Vision actively embraced the Internet, deep integration, and established a media visualization information solution. The scheme consists of 3×6 splicing screen. The splicing screen adopts ultra-high-definition 4K technology. The image display is clear, the contrast is high, the color reproduction is more realistic, and the ultra-narrow seam is 1.8mm, which perfectly shows the overall display effect of the fusion media visualization application. At the same time, it has a series of features such as stable operation, long life and low maintenance cost.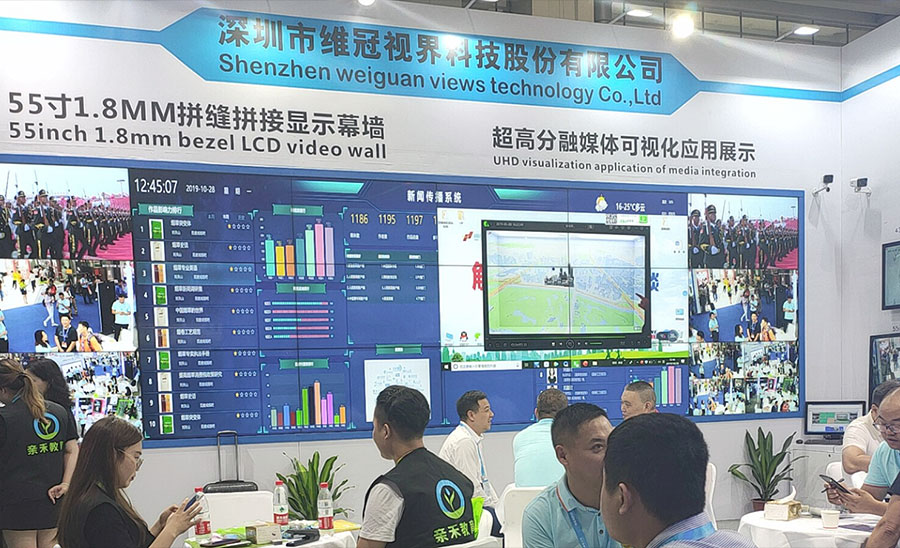 Fusion Media Visualization Information Solution Curtain Wall
The exhibition products also have a splicing screen shopping wall with a seam of only 0.88mm, and the face recognition application function is combined with the new retail shopping scene. 4K ultra-high definition display, excellent touch. Full video, 10BIT video data processing, 3D comb filter, clear image, a lot of customers coming to visit the site, the atmosphere is very lively.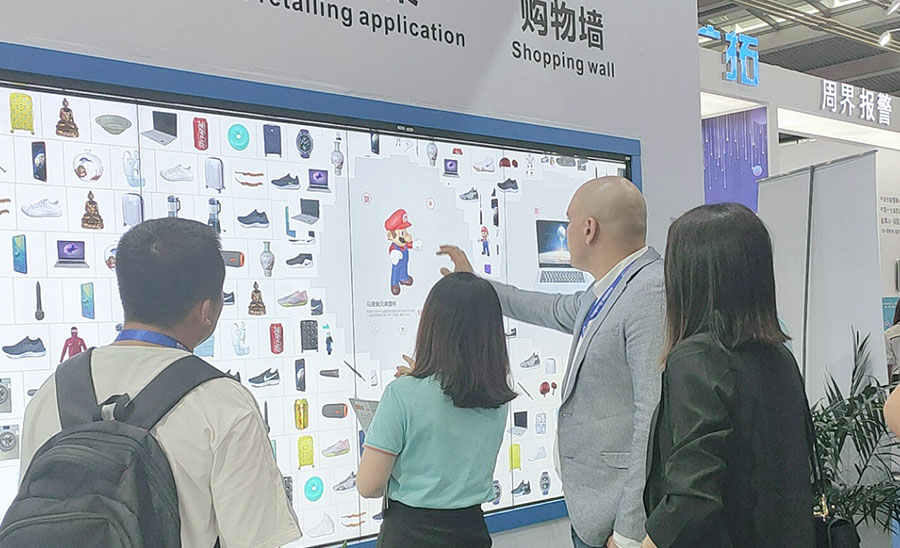 Shopping wall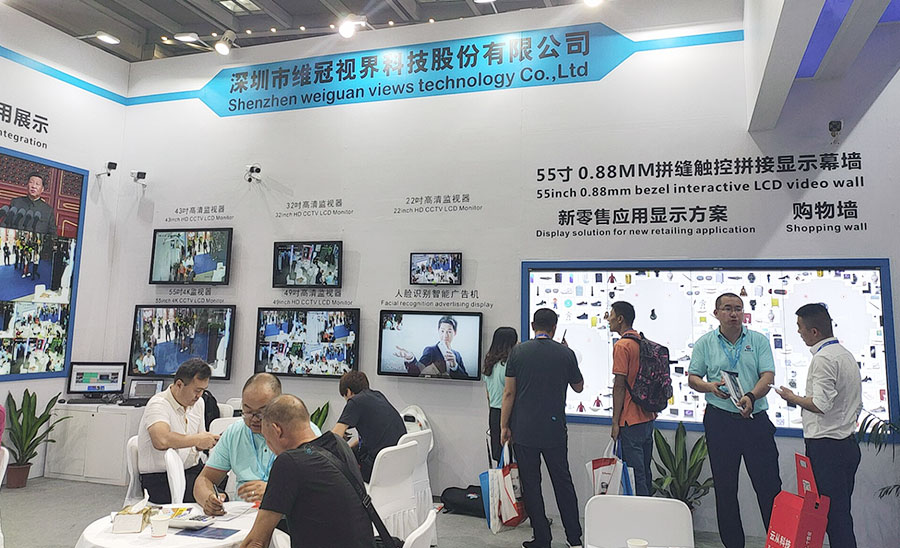 Multiple product display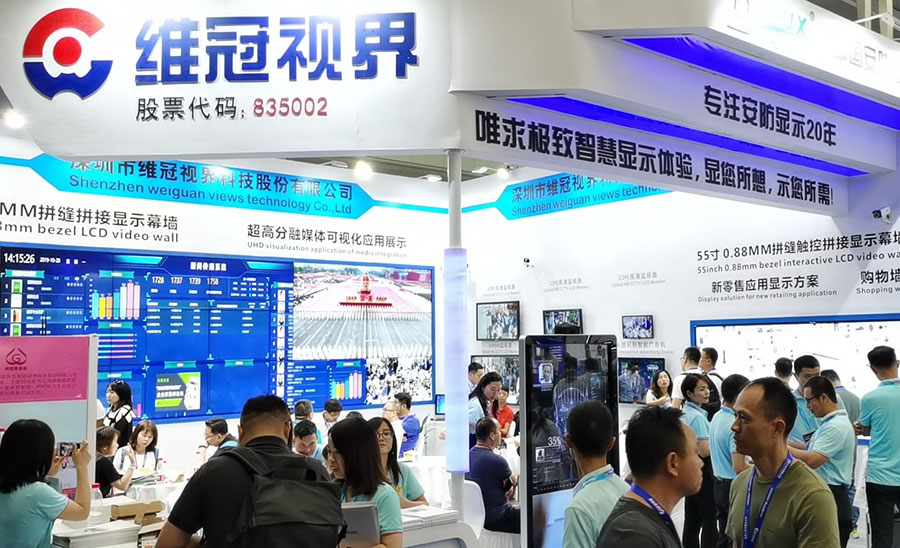 AMB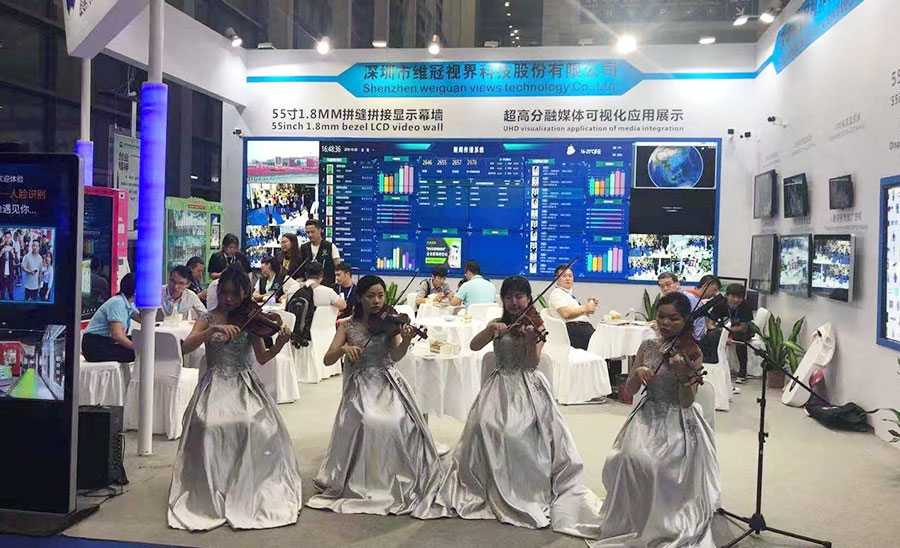 Musical instrument performance
If you want to know the specific implementation technology and advanced solutions, you are welcome to visit the 9B17 Weiguan Vision booth in Hall 9, and experience the charm of Weiguan Vision technology innovation.