3 Questions on Digital Signage in 2017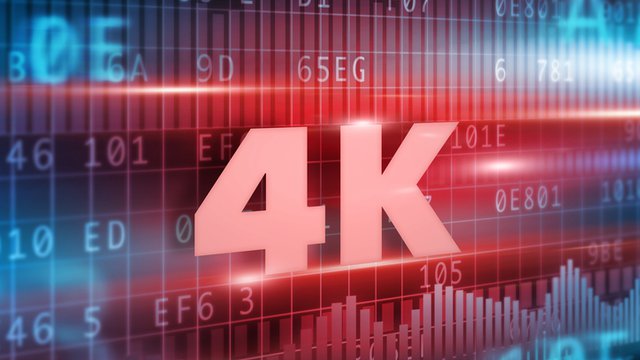 The digital signage industry continues to grow. There is a new story daily regarding hardware and software that delivers more with smaller pixel pitches and more customization. With the new year upon us, it's time to look at a few key questions regarding, "What's on the horizon for digital signage?"
Is 4K ready to explode?
HD is old news, as 4K has entered the market, bringing UHD to customers. Lyle Bunn, analyst of dynamic place-based media, believes the "quality of content presentation" will help to drive industries towards 4K.
"The quality of content presentation is an increasing priority for product promotion in fashion, jewelry, travel, automotive, luxury and sporting goods and other retail categories, and for visitor engagement in museums, galleries and sporting venues," Bunn said in an email. "The use of 4K will increase as brands seek to gain maximum advantage from brand communications investment."
For many businesses, however, the price gap between 1080 p and 4K is still too steep. Gary Bailer, director of product planning for Pro AV products at Sharp Imaging and Information Company of America, argues that depending on the size of the display and the distance between it and the consumer, it might be difficult for a consumer to see the difference.
For HD, Bailer mentions how it took several years for customers to get used to HD so that they expected it, and thus companies began to make the shift to meet customer expectations. He believes the same will apply to 4K.
"As TV panels shift to 4K and the production values of 1080p fall, then those gaps will begin to close," Bailer said in an interview. He expects 4K might enter the mainstream in 2018 or 2019.
What's on the horizon for content management?
Content management is a key tool for end users looking to customize their DOOH campaign. The advent of tools such as "proximity detection, anonymous view analytics, RSS and operating application feeds" have helped make content more relevant to viewers, according to Bunn.
"The designation of specific content to daypart presentation, which has been significantly under-applied, will increase as the gap between current and potential return on investment is identified," Bunn said.
Bailer also noted that content management is becoming a much more affordable solution, so that now smaller businesses can get in on the action.
"These solutions are much more affordable, easily implemented," Bailer said. He also noted that tools such as cloud-based solutions are helping cut costs.
Bunn believes that in 2017, more single platforms will be able to handle multiple devices, not just for advertising, but also for corporate communication.
"2017 will also bring the management of multiple devices onto a single platform so that campaigns can be more easily managed and optimized," Bunn said. "This trend has been well underway in advertising placement for 'paid' media, and will be applied to 'owned' media for internal operating efficiencies."
What is the biggest hardware trend on the horizon?
Organic Light Emitting Diode displays may experience a great deal of growth in 2017. OLED screens can be as thin as 1-mm and are designed to be flexible. LG Electronics, in fact, crafted a double sided OLED screen that was dubbed the "poster killer."
The original essay is from www.digitalsignagetoday.com/blogs
https://tyalux.com/wp-content/uploads/2017/05/istock-517501937.jpg__640x360_q85_crop_subsampling-2.jpg
360
640
admin
https://tyalux.com/wp-content/uploads/2016/10/logo1-2-1.png
admin
2017-05-10 09:28:59
2017-06-28 03:14:00
3 Questions on Digital Signage in 2017